Posted on Wednesday, November 09, 2022 10:15 AM
Donate a toy, get out of paying a traffic ticket.
Strathmore's Toys for Tickets program replaces Municipal Enforcement traffic tickets with toys.
STRATHMORE, ALBERTA | NOVEMBER...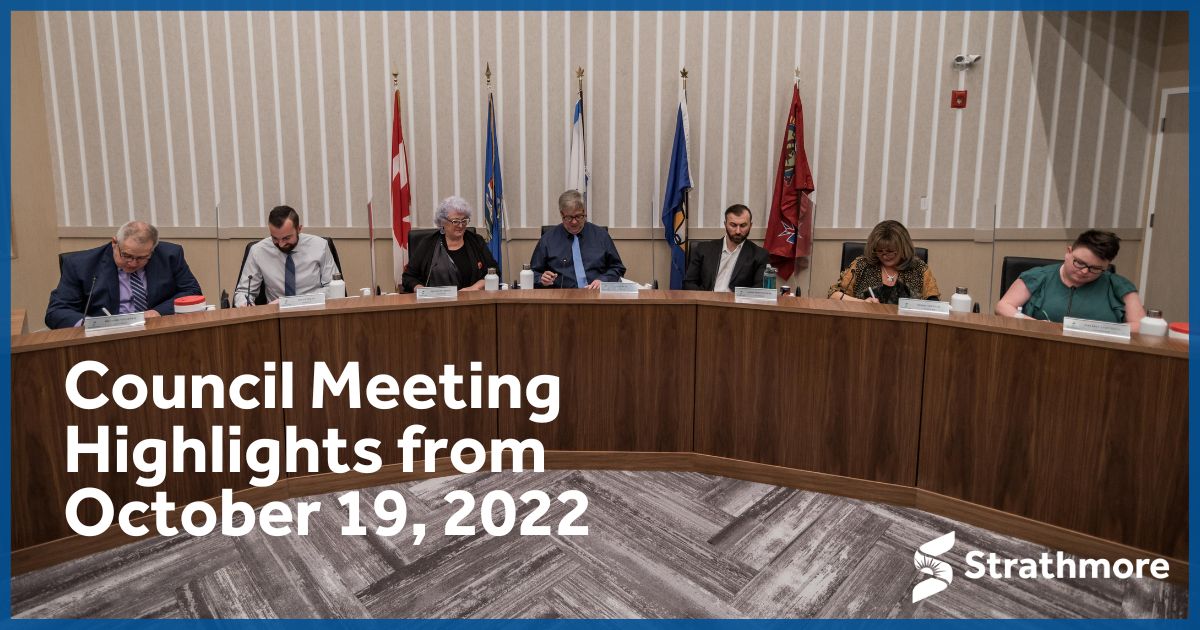 Posted on Thursday, October 20, 2022 01:01 PM
Council Highlights provides a brief review of the information and discussion provided at Strathmore Town Council Meetings. Council Highlights are not presented as official minutes...
Posted on Monday, October 10, 2022 10:21 PM
Making life better for people. It's a simple objective and one that's at the very core of what the Town aims to deliver. For us to achieve this objective, a robust and resilient...
Posted on Wednesday, August 17, 2022 11:26 AM
A Fire Advisory is in effect for the Town of Strathmore.
This fire advisory is due to the unusually dry and warm conditions. A fire advisory is issued to inform residents about...
Posted on Wednesday, August 10, 2022 05:10 PM
Calling all bidders! Strathmore Municipal Enforcement/RCMP are hosting an unclaimed goods auction at Kinsmen Park during the September 10th Farm and Flea.